Welcome to
Collins Endodontics
Thank you for selecting the endodontic office of Dr. Jake Collins located in Austin, Texas. We are an endodontic specialty practice dedicated to exceptional care using innovative technology. At Collins Endodontics, we are committed to providing the highest quality endodontic therapy in a caring and relaxing atmosphere. Your comfort is our primary concern.
Whatever your discomfort might be, we are trained to take it away and make your stay with us pleasant. Each patient will receive exceptional care, utilizing the most current treatment techniques in our advanced facilities. We are available to answer any questions or address any concerns our patients may have. We look forward to the opportunity to assist you. Thank you for choosing Collins Endodontics.
Before my initial appointment with Dr Collins, I had experienced the worst tooth pain I ever had, what I would describe as sharp intense nerve pain followed by a constant dull ache. I really didn't know what to expect since I had never had a root canal before, but I was so impressed with the professionalism of Dr. Collins, his assistant, and receptionist.  Everything progressed smoothly and seemlessly with no surprises,  I really didn't experience any measurable pain at all during my procedure.  What a pleasant surprise!  Thank you, Dr. Collins!
I have had 3 root canals. The office staff and Dr. Collins are professional and kind. Most people with root canals are experiencing a high level of pain. They find a way to comfort the pain and almost make the experience pleasurable! I even got to watch a movie! Thank you.
Collins Endodontics is the premier practice in Texas providing endodontic care.  Our mission is to provide the highest level of endodontic therapy in a caring and relaxing atmosphere. Everything we do is directed to attend to our patients' comfort, total care and well-being. We are equipped with innovative technology. Instead of conventional dental x-rays, we use digital radiography, including 3D dental imaging. This advancement significantly reduces radiation exposure to our patients and staff. Using a surgical microscope allows intricate details of your teeth to be seen during treatment.
We understand that some of our patients may be apprehensive about their root canal treatment. Our friendly staff will guide you through all the aspects of endodontic care and help insure that your visit to our office is a pleasant one. In our office, you will be treated like a person, not a patient.
We offer astounding views of the hill country, a refreshment bar, video glasses for your viewing pleasure, soothing sounds of a waterfall and pillows or blankets for your comfort. Many times patients fall asleep during treatment and we always consider it to be a great compliment.  It seems that sleep finds patients that do not believe that a worry free dental procedure is possible.
Already have an appointment?
Save time in office and complete your registration and health history online.
Frequently Asked
Questions
For Referring Doctors
We will treat your patient as we would like to be treated ourselves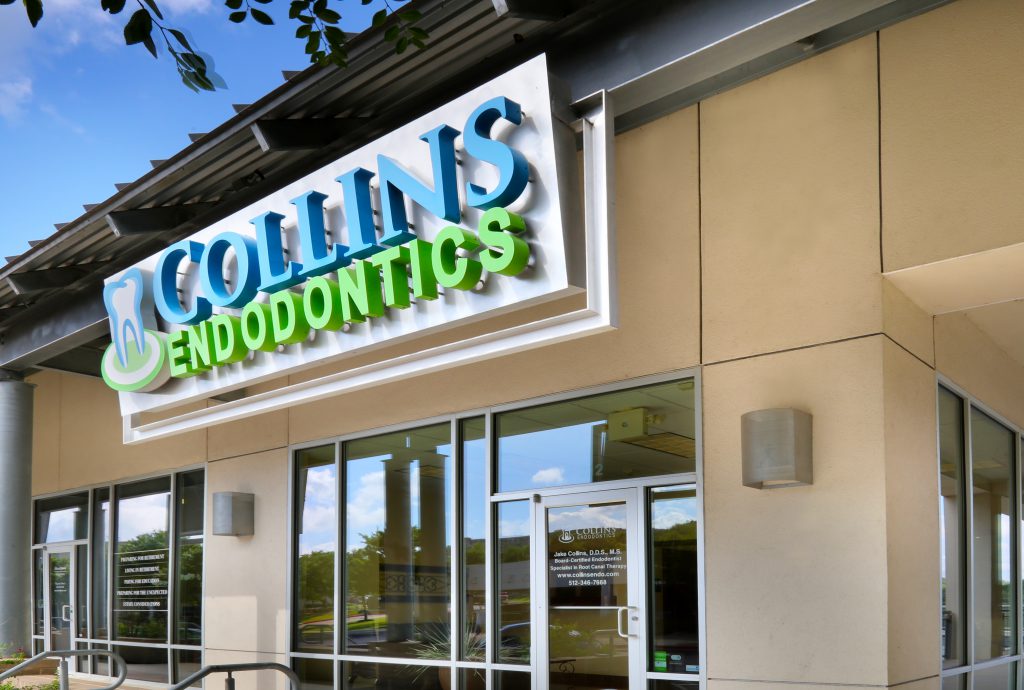 Proudly Serving The Austin Area since 2008